Great Online Stores - Cool Shopping Links
This area of my site is devoted to Cool Shopping Links. Most of the links are sports related for items such as softball cleats, gloves, trophies and apparel. Others are a bit on the fringe such as cameras, camcorders, DirecTV, and StubHub. Then some are just pretty good deals on items that I like or are popular with the general public that I may have found a good deal on. I hope you enjoy these cool shopping links, but don't forget to come back to mysoftballcoach.com.
My list of Preferred Providers of softball equipment includes: Softball.com,
amazonsoftball
, and eSportsonline,
. It has been my experience that these vendors are very reputable, and provide a good shopping experience along with fair pricing.
I really like Softball.com,
and amazonsoftball
because I believe they offer the widest selections at the best prices. Amazon is the easiest for me to post meaningful links as they display the product nicely and the price. Here's a tip for using the Amazon links, often times they will list a "Price" and also list "Best Price". Click on the part of the link that says "Best Price". At the bottom of this page I have included several links to specific items at Amazon.
A tip for shopping at Softball.com is to click on their Softball Discount Dugout
button. Sometimes you can find catcher's gear, gloves or softball bats for 20% - 40% off.
Finally, if you are shopping for ANYTHING Mac, you need to check out
. This includes iPods, Nanos, laptops, printers, monitors, whatever. They beat the prices at the Apple store on EVERYTHING. I just threw this in because if you have kids, you will be buying the latest iPods for years to come so you might as well know where to get them for less.
Amazon links to for almost everything Softball: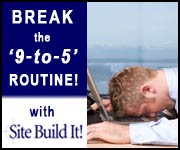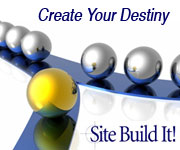 Jump from Cool Shopping Links to Essential Coaching Tools

Return from Cool Shopping Links to mysoftballcoach home