It's time for YOU to change your life. Take action and take control. Good things come to those that put themselves in a position to be successful.
A question I am often asked is "How did I choose which software to use to write this web site?" The company I use is called SBI. And I chose them for just a few reasons.
<![if !supportEmptyParas]> <![endif]>
First, it was a friend of mine that told me about the software and how easy it was to use. That was paramount because I didn't know the first thing about creating a web site. Also, I didn't have time to learn how to build a site. The extent of my web skills were that I knew how to do Google searches and that's about it. I had to have something that was VERY easy to use. Seriously, if you can type, you can do this.
<![if !supportEmptyParas]> <![endif]>
Second, while researching the software, it just kept coming up about how SBI sites get high rankings in the search engines. And as we all know, it takes high rankings in order to get noticed. If I was going to build a web site, I wanted people to be able to find it and make use of the information. What's the point of doing the work if no one ever sees the information. Mysoftballcoach.com gets pretty high rankings on most softball related searches and the site has only been up since February 2007.
<![if !supportEmptyParas]> <![endif]>
Third, with a couple of teenage daughters and cars, college, and weddings to come in the not so distant future, an extra source of income sounded like a pretty good idea. This year, 2008, the web site has earned between $350 and $700 per month. While those aren't astounding figures, I have to say that it's pretty sweet when those checks hit my account.
<![if !supportEmptyParas]> <![endif]>
You've all heard the Chinese proverb, "Feed a man a fish and you feed him for a day. Teach a man to fish and you feed him for a lifetime." Isn't that a great lesson in life…to teach people to feed themselves.
<![if !supportEmptyParas]> <![endif]>
So, if you are ready to go fishing, here is your rod and reel. Cast away.
Click HERE to learn more.
Or for more specific information about becoming an "infopublisher", CLICK HERE to learn more.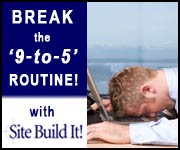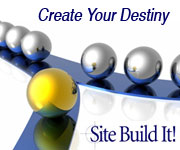 Play to WIN!!!
Coach
<![if !supportEmptyParas]> <![endif]>